In an event that was not at all surprising, yet incredibly disheartening, the United States under Donald Trump's administration announced their withdrawal from the Paris Agreement. Trump continues with a nationalist narrative, treating climate change as another zero-sum game, where other countries' "win" (namely developing nations that got a "better deal") would represent a "loss" for the U.S. The reality is, when it comes to environmental matters, the objective is to rise all together, develop solutions, and minimize what will inevitably affect every country and citizen of the world. Here is my take on the positive and negative effects of this decision.
The good
This single action has sparked more interest and support from cities, businesses, investors, academic institutions, etc. than any other single action has since the signing of the Paris Agreement. As Christiana Figueres, former Executive Secretary of the UNFCCC nicely puts it:
Thank you Trump. You have provoked an unparalleled wave of support for Paris and determined resolve on climate action. Deeply grateful.

— Christiana Figueres (@CFigueres) June 2, 2017
See it yourself here:
If scrolling down through that list doesn't bring you an immense feeling of hope in humanity, I don't know what will.
Many of us also feared this would encourage other countries to withdraw, seeing that one of the largest contributors to climate change is no longer committed to being part of the solution. Fortunately, it seems like Trump is alone on this one. No other country has withdrawn, on the contrary many have reaffirmed their commitment to the Paris Agreement. This may very well be the push that we needed to move from commitment to implementation.
See below for one of my personal favourites, #Makeourplanetgreatagain
The bad
Technically, it takes more than a speech in the Rose Garden to withdraw from an international agreement. The withdrawal provisions are set up to prevent countries from exiting up until after three years of the agreement coming into force, i.e. November 4th, 2019. At that point, any country can give a one year notice, meaning the U.S. will technically remain a signatory until November 4th, 2020 (Pro tip: this is one day after the next presidential election; he can't withdraw if he is not re-elected, American friends). For more information on withdrawal timelines, here is a good article by the NY Times  
All this to say, the White House can (and probably will) continue in their crusade to dismantle national climate programs. This began with cuts of the Environmental Protection Agency's budget, as well as the appointment of a climate denier as head of said agency, the reverse of the Clean Power Plan, etc.
The U.S. has also stated that they will seize to provide the financial support (approx. 2 billion dollars left to be disbursed) they had pledged to contribute towards the UN's Green Climate Fund, which aims to support developing nations to fight climate change. But hey, look at Michael Bloomberg committing 15 million dollars on behalf of Bloomberg Philanthropies to support the UN's climate agency secretariat. While this doesn't alleviate the impact the withdrawal of the U.S., his contribution will be supporting the implementation of the Agreement. 
The ugly
All of it, really. But in my opinion, the ugliest part is that he is (yet again) undermining his own credibility as a leader. First off, no respectable president would deny scientific data. But to do so while putting at risk his citizens– and the rest of the world– is both irresponsible and shameful. He has now joined the group of Russia, Syria and Nicaragua as the only countries that did not sign the Paris Agreement #ingoodcompany
A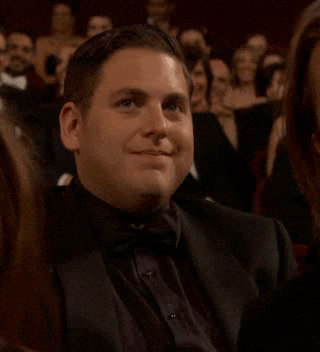 t the same time, he continues to demonstrate a lack of understanding of economic trends that show profitability and viability of adopting sustainable practices, particularly around cleaner sources of energy. Continuing to advocate for fossil fuels over cleaner alternatives is short sighted, and not very businesslike for a so-called businessman.
The argument about the U.S. losing competitive advantage and coal jobs being shifted to developing nations is weak at most. China has cancelled the construction of 104 coal plants and just inaugurated the largest PV Power plant in the world. Similarly, India has cancelled its biggest coal plants developments, as solar prices are steadily falling.
Call to action
Book: Climate of Hope by Michael Bloomberg and Carl Pope. Fantastic read from two very different views, coming together with the same conclusion about empowering cities, businesses and people, and explicitly reinforcing that "forces outside of Washington can, and must deliver new levels of progress".

Movie(s): From the Ashes 

is a great documentary from National Geographic about how the US needs to start stepping away from coal and into a cleaner grid, not just for environmental reasons, but because citizens' health is being threatened, and because it makes economical sense. It is coming out on June 25th in National Geographic Channel.
And as I mentioned in my last post, an Inconvenient Sequel is coming up soon as well (July 28).
Initiatives:

C40

,

Global Covenant of Mayors

,

Climate Mayors

,

Climate Reality

and of course, anything local. Check if your City/Mayor has agreed to continue their commitments on the Paris Agreement, and if they are not, ask them why. Mayors listen to their constituents and it is the most direct way to have our voices heard in representative democracies.

Youth Climate Lab – some shameless self-promotion here, my friend Dominique and I have co-founded a youth-to-youth lab dedicated to creating innovative projects geared towards climate action. We have some exciting things coming up in the next few months, and the best way to stay tuned is by liking our Facebook and/or Twitter accounts.
Lack of Federal support from the U.S. is unfortunate, yet not decisive. After the disappointment and fear, I can truthfully say I feel hopeful and inspired. Cities, businesses and people will drive the change, and that cannot be stopped by a federal administration. The hardest of times bring the strongest of unities.
The following two tabs change content below.
Ana Gonzalez Guerrero
Environmentalist with a focus on economics and business. Lover of books, dogs, tacos and beer (in no particular order).
Derniers articles parAna Gonzalez Guerrero (voir tous)